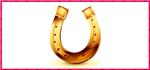 After your payment you will get one of this STEAM games:
A New Beginning - Final Cut
Ace of Spades
Air Conflicts: Secret Wars
AirBuccaneers
Alan Wake
Aliens vs Predator
Alter Ego
Amnesia: The Dark Descent
AquaNox
AquaNox 2: Revelation
Arcania
Audiosurf
Avencast: Rise of the Mage
Bioshock 2
BIT.TRIP.RUNNER
Broken Sword 2: The Smoking Mirror
Call of Duty: Black Ops
Call of Duty: Modern Warfare 2
Call of Juarez: The Cartel
Cargo! The Quest for Gravity
Cave Story+
Chains
Chaser
Chester
Chrome
Cities in Motion
Civilization 5
Closure
Commandos 2: Men of Courage
Commandos: Behind Enemy Lines
Commandos: Beyond the Call of Duty
Company of Heroes
Company of Heroes: Opposing Fronts
Company of Heroes: Tales of Valor
Counter-Strike 1.6
Counter-Strike: Global Offensive
Counter-Strike: Source
Crash Time 2
Crazy Machines 2
Crazy Machines: Elements
Crusader Kings Complete
Cryostasis
Darksiders
Darwinia
Dead Horde
Death to Spies: Moment of Truth
Death Track: Resurrection
DEFCON
Demigod
Deponia
Deus Ex: Game of the Year Edition
Dino D-Day
Disciples III: Resurrection
Dishonored
Dream Pinball 3D
Dungeons: The Dark Lord
Edna & Harvey: Harvey´s New Eyes
Eets
Eschalon Book II
Fantasy Wars
Flatout
FlatOut 2
FlatOut: Ultimate Carnage
Future Wars
Galactic Civilizations I
Garry´s Mod
Gothic 1
Gothic 2
Gothic 3
Grand Theft Auto III
Grand Theft Auto IV
Grand Theft Auto: San Andreas
Grand Theft Auto: Vice City
Gratuitous Space Battles
Greed: Black Border
Grotesque Tactics
Grotesque Tactics 2
Helldorado
Hitman: Sniper Challenge
Holy Avatar vs. Maidens of the Dead
iBomber Defense Pacific
Imperium Romanum: Gold Edition
Indie Game: The Movie
Insecticide
Ion Assault
Iron Grip: Warlord
Jamestown
Just Cause
Just Cause 2
Killing Floor
King Arthur Complete Collection
King´s Bounty: The Legend
Legendary
Magicka
Magicka: Vietnam
Mata Hari
Men Of War
Men of War: Assault Squad
Men Of War: Red Tide
Men of War: Vietnam
Metal Drift
Metro 2033
Monday Night Combat
Multiwinia
Necrovision
Necrovision: Lost Company
Nikopol: Secrets of the Immortals
Nuclear Dawn
Obulis
Off-Road Drive
Offspring Fling
Orcs Must Die! 2
Painkiller : Overdose
Painkiller Overdose
Painkiller Redemption
Painkiller: Black Edition
Party of Sin
Pirates of Black Cove
Planets Under Attack
Portal
Portal 2
Post Mortem
Prey
Pushcat
Puzzle Agent
Race On
Real Warfare 1242
Real Warfare 2: Northern Crusades
Red Faction: Armageddon
Red Faction: Armageddon + Path to War
Red Orchestra 2
Red Orchestra: Ostfront 41-45
Reign: Conflict of Nations
Rochard
S.P.A.Z.
Saints Row 2
Scratches
Section 8
Serious Sam 2
Serious Sam HD: The First Encounter
Serious Sam HD: The Second Encounter
Serious Sam: The Random Encounter
Shank 2
Shatter
Shattered Horizon
Sid Meiers Civilization 5
SiN Episodes: Emergence
Snapshot
SpaceChem
Star Ruler
Star Wolves 2
Star Wolves 3 : Civil War
Stellar Impact
Still LIfe
Still LIfe 2
STORM: Frontline Nation
Super Meat Boyy
Supreme commander 2
Survivor Squad
Sword of the Stars II: Enhanced Edition
Sword of the Stars: Complete Collection
Syberia
Syberia 2
Tank Universal
Terraria
The Adventures of Shuggy
The Basement Collection
The Binding of Isaac + Wrath of the Lamb DLC
The Elder Scrolls V: Skyrim
The First Templar Steam Special Edition
Titan Quest
Torchlight
Torchlight 2

And others.