Content: 51230231318880.zip (577.36 KB)
Uploaded: 30.12.2005

Positive responses: 0
Negative responses: 0

Sold: 2
Refunds: 0

Seller: Web-Kniga

Loyalty discount! If the total amount of your purchases from the seller more than: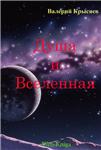 Everyone has faith in God in his own way, and therefore is a God in their own way.

This led to the fact that the world is divided into people's religion, and religion on the course and the sect. And this fragmentation, in turn, has led to the fact that millions of people are indifferent to the question of faith in God; they just do not realize that faith an important factor in their lives. A crisis of faith, and this was the cause of most problems in people's lives.

In vain until all search for ways out of the crisis of faith. The intransigence of religions to each other takes sometimes openly hostile. No new idea that could bring people together and unite them in the matter of belief in God. It seems no way out of this impasse.

But what is God? One that should be the same for all, and its for everyone. In the debate on the question of God, faith must be resolved first.

What if God is above all the need of the human soul in the universe? The universe gives us soul and requires reciprocal response from us.

What if God is not a phenomenon, but, above all, the need?
Demo version of the book can be downloaded for free from the publisher Web-Kniga www.web-kniga.com