Positive responses: 0
Negative responses: 0

Sold: 4
Refunds: 0

Seller: ПапанЯ

Loyalty discount! If the total amount of your purchases from the seller more than:
| | | |
| --- | --- | --- |
| $1 | the discount is | 2% |
| $5 | the discount is | 5% |
| $20 | the discount is | 10% |
Sorry, but this item is temporarily out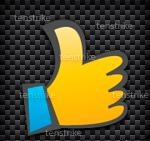 Ready to take the risk? Ever wanted to try your luck? Then it´s exactly what you´re looking for!

Try your luck is a BRONZE product, paying that guarantee you will get a working key to activate the game when Steam. Which game will get you? Identify accident. During the purchase, you can get one of the 180+ games of various genres, each of which costs from 129 rubles when Steam. The amount you spend on the purchase of our service sales "Try your luck | The key to the game Steam from 129 rubles. | BRONZE", in any case, you´ll be in the black, the price of the game will pay the cost of at least three- (3) times!
---------
ATTENTION!
---------
1) If you buy this product, it means that you are familiar with its complete description.
2) leave positive feedback and a chance to get the bonus game = 100% .- It´s easy! Just need - after buying online oplata.info, see the correspondence with the seller to ask us a "bonus / gift" (and within 72 hours we will you his skin).
3) All problems can be solved through correspondence with the seller on oplata.info.
4) The exchange of keys and are non-refundable! If the activation key the message "Do you already have this product," the key is working, but this Steam account already activated the game. The key is working, it can be transferred to another person.
5) Bonuses are available in correspondence with the seller. Check your email (and spam folder)!
6) Bonuses paid to the games or add-ons. (Price BONUS GAMES in 49-599 rubles - this is the net value of the game without discounts when Steam.
7) The main prize - the keys or the activation link to activate the game great value when Steam, which may have regional restrictions with activation only in Russia and the CIS.
PS- Try your luck And you must be lucky !!!
Each customer / client is very dear to us and we will not leave your messages without attention!
------------------
And now, please read the below listed items on the activation key to the client Steam:
If you do not have Steam Account
1. Download, install and run Steam
2. Register an account
3. Open the tab, My Games; from the top menu, press the button at the bottom; Activate via Steam ...
4. Enter key.

If you have Steam Account
1. Open the tab, My Games; from the top menu, press the button at the bottom; Activate via Steam ...;
2. Enter key.
....................................
PS- Or just watch our video on Youtube (how):
http://www.youtube.com/watch?v=8MvZIpuka68
....................................