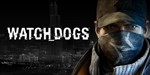 Just one movement - and we communicate with friends, buy new equipment, learn the latest world news. But the same movement is sufficient to digital trail that we reserve every new connection, becoming wider and wider. Where we were, what we liked and what caused the hostility ... This applies not only to the people. Today, every major city enmeshed in a network. Urban infrastructure run sophisticated operating systems.
The name of the network in «Watch_Dogs» - the central operating system (ctOS). Now all the equipment and information - even personal data of city residents - under its control.
Your protagonist Aiden Pearce - brilliant hacker and former thug, whose criminal past led his family to a horrible tragedy. With the ease of manipulating ctOS, in search of retribution you to monitor and hack all around; get access to the ever-present surveillance cameras; You can upload personal information to track down the target, and control traffic lights and public transport to deal with the enemies ... and more.
Administer their justice, the whole city can be your weapon.
BUYING THIS ITEM YOU AUTOMATICALLY AGREE TO THE TERMS OF THE SELLER
SELLER TERMS:
1. Shop provides you immediately after the payment account. All accounts have the form - LOGIN: PASSWORD.
2. On account secret question can be installed. If a secret question set, the answer is we do not know.
3. On many accounts, there may be other games, these games are a bonus.
4. All operations for changing data carries the buyer. Methods of data change, we do not provide.
5. We are not responsible for your actions. Can you change your password / resell / give to a friend / computer viruses / etc ..
6. Claims and replace only with the provision of video purchases and entering data into account (Recommended program for recording -
http://www.bandicam.com/ru/
)..
Please do not leave a review "BAD" to solve the problem, but simply write a message in the form of correspondence with the seller.
Seller will respond to your message within 72 hours.
If you do not agree with at least one of the items, please refrain from purchasing. Thank you!