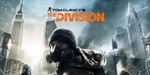 Action Tom Clancy´s The Division is set in the grim post-apocalyptic world. Imagine a home sale in the United States, the so-called "Black Friday." Billions of dollars of paper pass from hand to hand. From buyers to sellers. From the seller to the bankers. From mother to daughter, from father to son. And one of these banknotes stored virus. After a few hours of beginning to enter the first evidence of cases. A few days later it stopped trading. After a few months, the world is on the verge of a global catastrophe.
Very often, there are other games account.
Data format: name @ domain: password - immediately enter in the Uplay client
By buying this product you get access to your account with an activated it playing Uplay system (maybe a few games)
Data from the e-mail account - do not provide.attentionBUYING THIS ITEM YOU AUTOMATICALLY AGREE TO THE TERMS OF THE SELLER
SELLER TERMS:
1. Shop provides you immediately after the payment account. All accounts have the form - LOGIN: PASSWORD.
2. On account secret question can be installed. If a secret question set, the answer is we do not know.
3. On many accounts, there may be other games, these games are a bonus.
4. All operations for changing data carries the buyer. Methods of data change, we do not provide.
5. We are not responsible for your actions. Can you change your password / resell / give to a friend / computer viruses / etc ..
6. Claims and replace only with the provision of video purchases and entering data into account (Recommended program for recording -
http://www.bandicam.com/ru/
)..
Please do not leave a review "BAD" to solve the problem, but simply write a message in the form of correspondence with the seller.
Seller will respond to your message within 72 hours.
If you do not agree with at least one of the items, please refrain from purchasing. Thank you!
</ Attention>