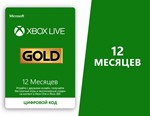 After paying for this product, you will receive a digital card code that you can use to create a new one or renew the existing Xbox Live Gold account for a period of 12 months.attentionATTENTION! The digital code is received immediately after payment. You may need a VPN to activate</ Attention>
***
Leave your feedback and get a discount. Thank you!
You can see all our offers here: http://digitalpro.plati.ru

*** Please activate the code immediately after receiving it !!! ***

The easiest way to activate the key is from a PC or smartphone. Residents of any country can activate this method.
1) Download HolaVpn app (or any other free vpn server)
2) Open the application and put Japan there
3) After that, from a PC or smartphone, go to xbox.com from any browser
under your username and password and activate the code

Turn on auto-renewal and get 1 MONTH FREE. At the end of the subscription period and free use, you can cancel the paid renewal, respectively, get an additional month of using the GOLD status for free! An additional free month is given at the initiative of Microsoft themselves, in case there are any problems with its activation - all questions are only to them, on my part, claims in this regard will not be accepted.