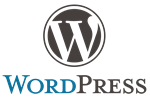 Attention!
This code is intended solely to protect your intellectual work.

Self-employed people working in the field of web development often meet with unscrupulous customers who initially do not intend to pay for your work, but it is not possible to learn about this at the beginning of the work. This function is designed to easily solve this problem.

In case the customer turned out to be unfair, he changed access to the site on Wordpress, then on the root page of the site, with the help of the GET request you create a new Administrator with the login and password known to you.
You can disable the site until the customer has paid the agreed amount.

In case the customer paid for it, you can remove the program code from the site.

This function will allow you to manage the site, even when the customer has done everything possible to avoid this.