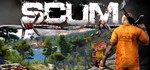 After payment you will receive 100% working account With the game SCUM, you´ll first owner of this account, no simulated hours, no refunds and no problems, as personal accounts!
About the game:
SCUM is a next generation, story driven survival game featuring extremely complex game mechanics and unrevealed survival features. Gamepires is an experienced team oriented towards innovation and perfection in game production and have decided to develop SCUM side by side in collaboration with its community with the goal of making the best possible survival game yet.
To change the data from the e-mail:
1) Log in Steam application
2) Click on login, click "Account"
3) In the contact information section, add your phone by clicking on the "Add phone"
After binding can change mail Steam-> Settings-> edit contact email address will then be able to change your password.