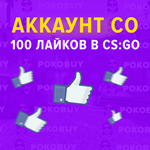 ✔️❤️ You get an account with Grand Theft Auto V: Premium Edition
The game is purchased in Steam, you will need to create your social club account when you enter the game

⭐️ Full access, can change password/mail, bind phone
⭐️Check with the seller for any information⭐️

✅After purchase you get a steam account with full access to the first post!
✅Accounts were created by me personally, and you will be the FIRST OWNER!
✅You get your first email!
✅Accounts are completely clean with no bans!
✅0 achievements!
✅0 hours
✅ on servers not played, no bans respectively
✅Support 24/7 All questions will solve!
Please do not forget to leave a review, this is important
⭐️⭐️⭐️⭐️⭐️