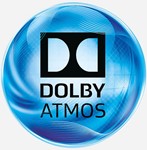 The key for DOLBY ATMOS FOR HEADPHONES on your screen immediately after payment, and will also be delivered to your e-mail address, which was specified at the time of purchase.ACTIVATION REGION - ARGENTINA. VPN IS REQUIRED, IT IS NEEDED TO ONLY ACTIVATE THE KEY. FURTHER USAGE OF VPN IS NOT REQUIRED.
IF YOU HAVE ISSUES ACTIVATING WITH VPN – WE WILL ASSIST YOU IN CHAT.attentionTitle: DOLBY ATMOS FOR HEADPHONES
Activation: Microsoft Store
Product type: Activation code
Activation (use) region: Argentina
Platform: PC/XBOX/attention
When you leave positive feedback, it not only helps us become better, but gives you a discount for your next purchase!
<Activation:
1) Instruction for activating using PC:

Download free extension Hola VPN
Follow this link: https://redeem.microsoft.com
Enable Hola VPN and select Argentina region.
Enter the key and activate the game.

2) Instruction for activation using smartphone (if this doesn't work – use the instruction above)

Make sure you are connected through 3g or LTE network, not WIFI.
Follow this link: https://redeem.microsoft.com
Enter the key and activate the game.

✅ IMPORTANT: the keys must be activated immediately after purchase. Warranty at time of sale.

Replacement and refund policy:
To receive a refund for any problem with the code, you must start recording the video ON THE PHONE and display the moment of payment and the moment of activating the code on it - WITHOUT ANY KIND OF EDITING, this should be one video. If we see that the code was already activated before or there are some other problems we will make a replacement. If it's impossible to replace the product – we will refund the money.