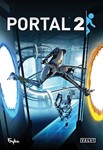 💵THIS PRODUCT IS NOT A KEY, WE WILL BUY YOU THE GAME ON YOUR ACCOUNT!💵

💵After paying for the goods, you need to provide a unique code and data from your Microsoft account login and password in correspondence with the seller (it will be on the payment page at the bottom), you may also need a code that will be sent to the mail✉ or your phone number📱 .

👔 We work from 09:00 to 00:00 Moscow time! If you paid at night, don´t worry, we´ll do everything in the morning)🖼

Order execution time from 15 minutes to 4 hours. Guaranteed delivery within 24 hours.🪙

And if you liked everything, leave a review)📝

We are waiting for you :) Every client is important for us✅



After logging into the account, the seller buys the necessary product.
At the end of the transaction, you can change your password.

Additional Information
Attention!
If at the time of purchase it turns out that you yourself tried to buy any type of content in the region of the store that does not correspond to your location and you see an error - The region of your card does not match the region of the Microsoft Store, such an account will have time limits that are valid from 7 to 14 days!
You will be asked to wait up to 14 days, after which the restrictions on the purchase will disappear and the purchase of the product will be successful.

Refunds due to time restrictions on your account are not accepted, wait for the expiration of the restrictions and get the product you paid for!



Frequently asked Questions:
1) Why do I have to give information from my Xbox account?
Answer: Donat currency is bought from a cheaper region to your account, this is not a code!
2) Do you buy donations from stolen cards?
Answer: No, personal and legal cards are used to receive subscriptions.
3) Can my account be blocked? Is it legal?
Answer: No, regional features are used to receive subscriptions - this is legal, a ban is not possible!
The Games on Demand version supports English, French, Italian, German, Spanish, Polish, Potuguese, Russian, Japanese, Korean, Chinese.The highly anticipated sequel to 2007´s Game of the Year, Portal 2 is a hilariously mind-bending adventure that challenges you to use wits over weaponry in a funhouse of diabolical science. Using a highly experimental portal device, you'll once again face off against a lethally inventive, power-mad A.I. named GLaDOS. Break the laws of spatial physics in ways you never thought possible, with a wider variety of portal puzzles and an expansive story that spans a single player and co-op game mode.